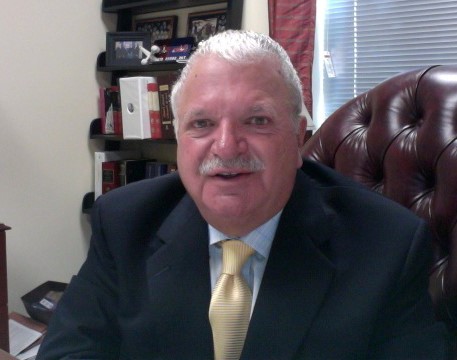 About Tarnow & Associates Family Lawyers, PLLC
Ryan Tarnow graduated Cum Laude from the University of Florida and was awarded a Juris Doctor degree from the University of Miami School of Law where he was a member of the Business Law Review. He has been awarded membership in the "Lawyers of Distinction" organization which recognizes excellence in the practice of law.  Mr. Tarnow is a member of the Collier County Bar Association and the Florida Bar.  Mr. Tarnow has served on the Florida Bar Children's Interest Committee, Equitable Distribution Committee, Support Issues Committee, Technology Committee, and the Rules and Forms Committee.  A graduate of Leadership Collier's GAIN program, Mr. Tarnow is actively involved in the Collier County community.  Mr. Tarnow is co-author of an article entitled "Alimony changes under Tax Cuts and Jobs Act", published February 2018 in the Collier County Adverse Witness.  An experienced trial lawyer, Mr. Tarnow expects each matter to be resolved in a satisfactory fashion in accordance with the goals established by your team.  He will fight for your rights – either by negotiation or, if necessary, at trial.
Herman Tarnow graduated from Syracuse University College of Law in 1967, and was published in the Syracuse Law Review.  For the past 50 years, he has practiced family and matrimonial law.  Mr. Tarnow is a Fellow of the American Academy of Matrimonial Lawyers and the International Academy of Family Lawyers.  He has authored legal articles including "The View from My Side of the Desk: Sex in the City - One Episode Too Many", published by Thomson Reuters; "Distribution of Collectibles in Divorce Proceedings,"; the "Tax Reform Act - a Matrimonial Lawyer's Guide" published in the National Law Journal; and is co-author of an article entitled "Alimony changes under Tax Cuts and Jobs Act published in the Collier County Adverse Witness; and was quoted in the Naples Daily News.   Mr. Tarnow's opinion has been quoted in numerous magazines and newspapers including the Naples Daily News, Forbes Magazine, and The New York Times.  Mr. Tarnow has been recognized by the following organizations:  National Advocates Top 100 Lawyers, American Institute of Family Law Attorneys – Ten Best – Florida, Marquis Who's Who in American Law, Lawyers of Distinction – Family & Divorce Top Ten Percent in the USA, World Wide Registry of Executives, Professionals, and Entrepreneurs, American Lawyer – Top Divorce Lawyers, and Gulf Shore Life – Top Southwest Florida Lawyers.   Your team will have full participation of Mr. Tarnow, whose experience will be invaluable to you, as you successfully reach the goals that have been established in your matrimonial matter.
Renee Nesbit, a graduate of Wayne State Law School, is an experienced attorney, specializing in Estate Planning including Trusts and Wills.  She has worked with our attorneys for many years and consults with us to resolve issues concerning future planning.  She will focus on all of the details including wealth planning and asset transfers. Ms. Nesbit has a practical approach to all of these issues.  Her experience working with Freel & Freel, P.C., Shinners & Cook, P.C.,  and as  in-house counsel for the United Federal Credit Union gives her a unique view of the issues that will confront you as your case is resolved.  She will be there during your matrimonial matter to ensure that your estate issues are not forgotten.